WIFT "FAIRY-TALE MASHUP" ACADEM
SNOW WHITE, BEAUTY, and RED RIDING HOOD find out that Grimm Entertainment,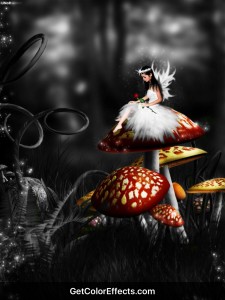 owned by 3-J Studios, is making an unauthorized mash-up of their Fairy-Tale lives in order to pitch it as a reality show to cable TV.
To add to the mix, they're all sisters – or half-sisters – and all products of Mother Goose's 3 marriages.
They all have fathers named Jack:
• Jack in the Beanstalk (Red-Riding Hood)
• Jack be nimble – Jumpin' Jack Flash (Beauty)
• Little Jackie Horner (Snow White)
And to all our Heroines – "You don't know Jack!"



WIFT FAIRY-TALE ACADEMY CASTING NOTICE
We are looking to publicly cast several featured roles online:                                                             (please post your audition here)
There are no age limit see character descriptions below.
Beauty – Female
Beast – Male
Snow White – Female
Snappy dwarf 8 – Male
Mother Goose – Female
Red Riding Hood – Female
Lupo Carnivoro – Male
See character descriptions below.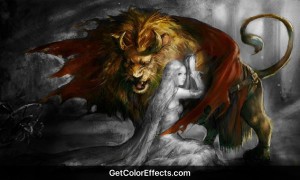 Beauty and the Beast
Beauty is a fresh faced small town girl with a taste for bad-boys. She is sweetly innocent with a hormonal bipolar-ish streak. She can go from zero to "bitch" in about 10 seconds – then back again. She is hyper conscious of her looks, and doesn't care what happens as long as she still looks beautiful – until she joins "The Barbs…"
Beast the hirsute Beast is part of the rock band Black Fable.
This was no Fairy-Tale romance his constant shedding, late nights with his beer drinking, barfing in her closet band mates, and staring at that stupid rose all the time – it was getting to be too much. Should she let herself go? Run back to Mamma? Or maybe baby-faced Belle should become Bad Baby Belle, newest member of the all-girl fantasy biker gang, The Barbs…
Snow White
Snow White Is persnickety, without a filter in expressing herself, and a hypochondriac. (The hypochondria happened as a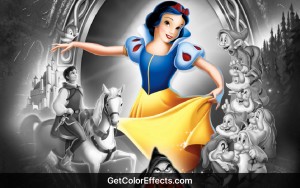 result of eating a poison apple.) She is also obsessed with looking "perfect" and will spend hours in front of a magic mirror. Also has a fear of picking a less than perfect man – so she's always on the prowl for some new short guy who just might be "the one." She can come across as a little spacy and out of touch with reality.
Dwarf 8- Snappy is over-the-top with his emotions, and he is over the top and his romantic behavior. He is a modern woman daydream gone terribly wrong.
Mother Goose has been married at least 3 or 4 times, and secretly thinks she's hotter than her daughters. She was the "it" girl back in the day, and she insists that her girls live up to her reputation by marrying as many Princes as it takes. Needless to say, she meddles.
Snow White is a food critic with OCD, she is a commitment-phobe who'd rather have seven – albeit, short – men than just one. Is it because she wants to keep her options open – or is it something more?  Dwarf 8-Snappy is snow white's latest wharf boyfriend whom she just broke up with. Sappy is doing his best to try to win her back. He cries at the drop of a hat, and he writes really bad love poems. He is doing the worst possible romantic things to win her heart. Imagine a romance novel's cover coming to life but not in a good way. Like her two other half sisters, Snow White is product of one of Mother Goose's marriages… but she still doesn't know which dad is hers.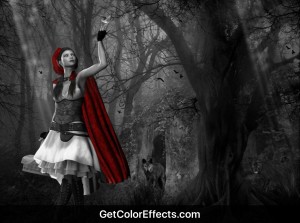 Red Riding Hood
RED RIDING HOOD is a fiery red-head with anger issues. Temperamental artist is one of her main traits. She doesn't know but Red suspects her dad might be Irish.  Red  manages to scare every man she dates away – due to her mean right hook. When that happens she cries like a little girl, then goes all vigilante one some bad guy as a stress reliever. Red's designs are far from frilly. Some women have been known to cut themselves on her evening gowns.
Lupo Carnivoro is hot-blooded Italian wanna-be designer.

Red is a clothing designer/secret vigilante with mad ninja skills. She has a stalker would-be designer who wants to steal her designs. Or is he? Red has a history with guys pretending to be someone they're not – and this wanna-be, Lupo Carnivoro, might be one of them. He wants to do more than steal her designs – he wants to steal her heart. If that doesn't work, he'll just have her as a mid-day snack. Lupo has no idea who he's dealing with. Red's other identity is "The Hoodie of Justice" – and it doesn't matter how big his teeth are – mess with Red and he's going down.
This is a non-profit no budget production –  Must be available Saturday June 18, 2016. Please upload your audition and head shots here: facebook.com/groups/WIFTNashAcademy/