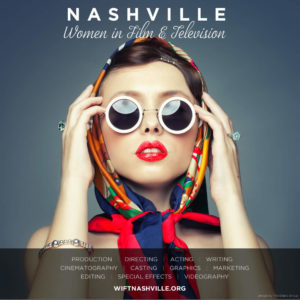 As an organization focused on advancing the agenda for women working in all areas of the film, television, and interactive media segments, we offer a number of benefits to our members. We also look for members that are willing to help their peers advance through mentoring, volunteer projects and other community efforts. Please note that membership is open to both women and men.
Benefits to our members include all the following and more
Expanded network of Professional Contacts
Invitation and free admission to all Women in Film & Television (WIFT) mixers
Reduced admission to WIFT events, panels, and workshops
Invitation and reminder to WIFT annual meeting
Opportunity to compete for WIFT Finishing Funds
Opportunity to have your project previewed at WIFT scheduled screenings
Opportunity to post member news on website
Inclusion and access to the WIFT professional directory
Opportunity to participate in subcommittees and workshop planning
Volunteer/mentorship opportunities
Take advantage of special offers and discounts from our sponsors
Be an integral part of the wave of film/television/trans-media professionals sharing a common mission in Nashville, Tennessee
Membership Levels *
Professional – $50.00
Professional 2 years – $90.00
Student – $15.00
* Membership level dues and benefits are subject to change.  Membership fees are due annually.